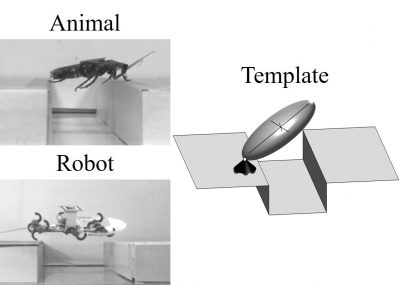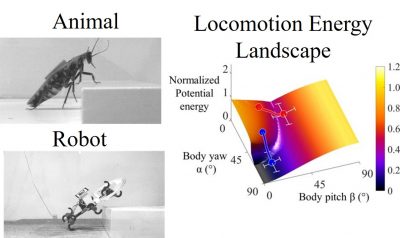 Summary of results:
1. Insects and legged robots can rapidly traverse large gap (up to 1 body length) and bump (up to 4 hip height) obstacles at speeds typical of running.
2. For dynamic
gap traversal
, we developed the first template model for locomotion in a 3-D terrain.
3. For large
bump traversal
, we developed a locomotion energy landscape model to explain why body-terrain interaction affects traversal.
4. Based principles from these models, we increased the robot's maximal traversable gap and bump size by 50% and 75%, respectively, using active body pitching.